With its enormous cities and fantastic culture, Japan is one of the top tourists' destinations. It is a great and fun state to visit. It is filled with history and cultural heritage. You will undoubtedly enjoy every moment spent in this country. Whether you are looking for the perfect getaway destination to go with your family looking to go on a solo trip to unwind from all the work and the world pressures, Japan has something for everyone.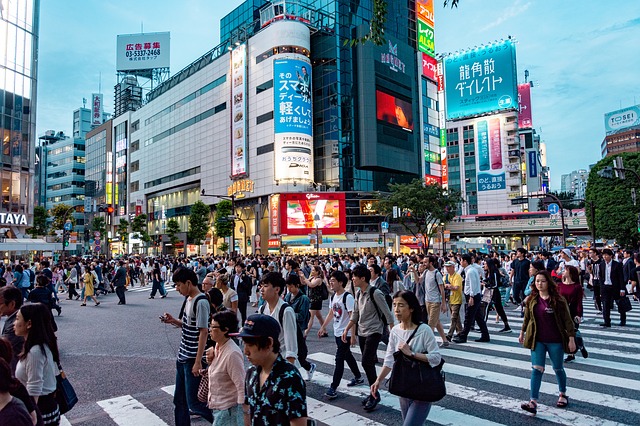 Good news is that you no longer have to break the bank to go to Japan. With platforms like DealChecker, you can easily find the best places to go at the most affordable prices. They strive to bring you the best deals where you can enjoy cheap holidays, save your money and have the most memorable moments. The first step towards planning for a trip to Japan is to identify your destinations. Here you will find the most recommendable cities to visit in Japan through your 14 days stay in the country.
Two days in Osaka
You might think that the endless concrete constructions in this city are outdated but wait until you see the neon lights that make the place stunningly beautiful at night. The lights add color and life to the town that you would not even want to leave when the night comes. Spend your first day moving from one corner to the next, and do not forget to spend some time at the lovely river that meanders through the heart of Osaka. Take your second day to enjoy its local music and art scenes, and you definitely cannot leave without enjoying their amazing cultural foods. The city is known for its amazing culinary views, street foods, and excellent restaurants if you are not into street foods.
One day in Nara
Nara is considered the Japanese civilization birthplace. It is rich in historical sites, and if you are into such stuff, you cannot miss spending a day at this town. The city's highlight is the Great Buddha statue at the Todai-ji temples. You can also spend some time at the other temples to view the best art and architecture in Japan, not forgetting the fantastic hills that surround Nara.
Kyoto
Kyoto is known to be Japan's most beautiful city, and it is all for the right reasons. One of the things to love about the place is the fantastic historical sites and its incredible cultural heritage, and you can spend your first day viewing them. You can never run out of things to do in Kyoto. Spend your second day to visit the numerous temples and shrines and your third day viewing the Zen garden, traditional teahouses, and winding cobbled alleys. You cannot leave without trying their foods in the amazing restaurant and seeing the unique palaces and villas.
Two days in Hakone
Hakone is known as a mountainous town. Its primary tourists' attraction is its hot spring resorts and the amazing views of the volcano Mount Fuji. Spend your first day in this town to visit the Ōwakudani Valley. It is an excellent place for hiking, and you will love it if you a nature lover. On your second day, you can visit the Sengokuhara district. You will get exposure to numerous museums that will introduce you to Japanese history, art, and culture. There are lots of incredible cafes where you can enjoy your meals.
Six days in Tokyo
Your stay in Japan cannot be complete if you have not visited Tokyo. This is where you get to see the most iconic fish markets, worship at a 1000-years old temple and enjoy the mouthwatering cultural meals. Spend your day 1 and 2 visiting the temples and shrines. On your day 3 soaking yourself in a retain therapy at Ginza Shopping district. On your 4th day, go to Meiji Jingu and view the Emperor Meji tomb and on the street, try out the amazing street food. Day 5 is the best day to make memories with your kids if you got any so your first destination should be at Disneyland. You can spend the whole day there. On day 6, take a tour to the Tokyo markets such as Tsukiji fish market and get as much stuff to take back home with you.
This comprehensive itinerary should guide you through you two weeks tour in Tokyo rest assured you will have moments to remember in a lifetime.