Richest Cricketers In World : Cricket has made many enormous advances in matter related to money in the game. With T20 getting more popular and IPL coming into play the cricketers have started earning millions of dollars every year. Apart from match fees they even do endorsement. Cricketers not only play domestic cricket in there own country but also play international T20 leagues like Big bash in Australia, Caribbean premier league in WestIndies, Ram Slam T20 in South Africa and etc. Lets have a look at the top 10 most richest cricketers in world who are making millions of dollars every year from brand promotions and TV ads.
Top 10 Richest Cricketers In World
Cricket is played by many nation around the globe and after IPL started, cricketers got huge amount in the auction and their brand value increased. we have list of richest cricketers in world below.
10) Yusuf Pathan
With net worth of $3.9 million, the power hitter is in this list at number 10. He is one of the most famous player in IPL and the is quit dangerous and can change the game for his team anytime.
9) Ricky Ponting
Ricky Ponting is the most successful captain of Australian cricket team who has won two world cups for Australia. He has retired from all form of cricket but with a net worth of $4 million Ricky Ponting features in the list of top ten richest cricketers.
8) Brett Lee
This handsome Australian paceman is at number 8 with net worth of $5 million, He has retired from cricket but is very famous around the globe, Brett lee is seen in indian television commercials also.
7) Michael Clarke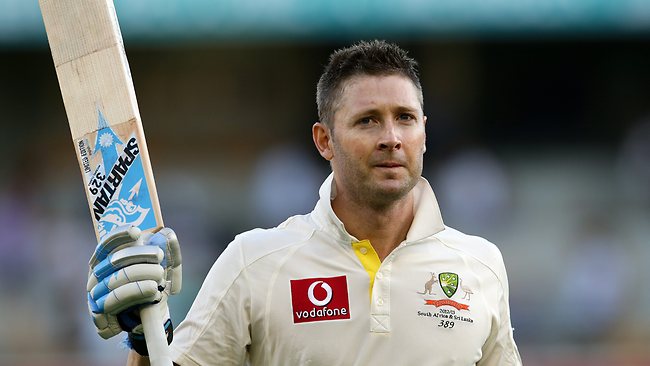 With a net worth of $5 million, the successor of Ricky Ponting, Michael Clarke appears at number 7 in the list.
6) Shane Watson
One more Aussie in the list, He is very popular T20 cricketer in the world with ability to bowl as well as bat. Shane Watson's net worth is $6 million
5) Virender Sehwag
The hard hitting indian opener is at number 5 in the list, his hard hitting ability has earned him a lot of endorsement and advertisements. Sehwag's total worth $7 million out of which $4 million is from endorsement's.
4) Gautam Ghambhir
Next in list is Sehwag's city mate and opening partner Gautam Ghambhir. Ghambhir was bought for a whooping $2.4 million in IPL 2014. Gautam Ghambir's net worth is $8 million.
3) Virat Kohli
Virat Kohli the Indian Test team captain makes appearance at number 3 with new worth of $12 million out of which $9 million are from endorsements. Virat Kohli's popularity is among young people is a well known fact because of his aggressive attitude in the game and his good looks drives girls crazy for him.
2) Sachin Tendulkar
Sachin Tendulkar the legend of the game of cricket is at the number 2 in the list even after retiring from all format of the game with a new worth of $22 million out of with $18 million comes from endorsements.
1) Mahendra Singh Dhoni
We don't need to guess the number one spot, It is obviously the captain cool Mahendra singh dhoni. He captained the winning team India in 2007 T20 World Cup and 2011 50 over World Cup. He comes grom a very small town but has a very large fan base around the world. Dhoni's is the richest cricketer with a net worth of $31.5 million. Dhoni earns $28 million from the brand endorsements.
We hope you liked our article about richest cricketers in world. Let us know if you have more information about which cricketer makes money from which brand campaign.