You must be tired of hearing smoking is bad for you if you are a smoking person. Yes, I do agree smoking is harmful to your health but have you ever heard about Smoking Meme?
The name itself sounds funny.
A meme is an image or a humorous gif. Ideas or thoughts are expressed with humor. A different set of audiences loves different kinds of memes. You can find these memes on the social media sites like Facebook, Snapchat, Instagram, and not forget Twitter. So, next time whenever you see somebody chuckling while looking at his screen then that person must be reading a meme. You must be wondering why people love meme? The reason behind this is that sometimes the feelings or thoughts which you can't express verbally memes can help you. No detailed description is required less word but meaningful.
Warning For Cigarette Lovers: 50+ Smoking Memes On The Way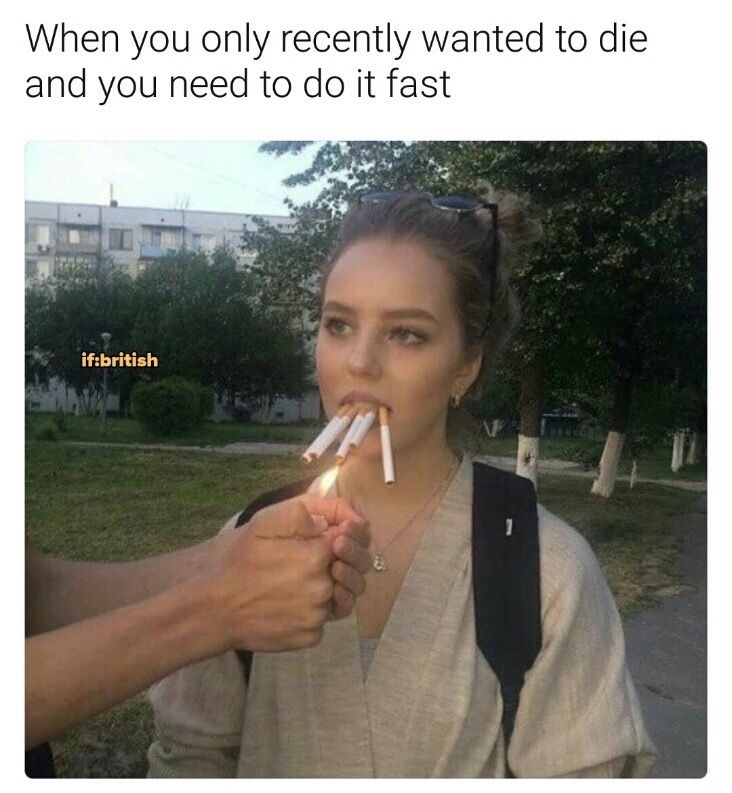 You name it they have it. Just a single word or image can be viral within a second due to these memes. This is how the smoking meme came into the picture. As the number of smokers increases day by day so the number of smoking meme increases. If you search the tag smoking meme on Instagram you will be astonished to know that there are memes in millions.
You can't tell which meme is best and which one not. There are many kinds of smoking memes such as:
Some Smoking memes are hilarious and you will laugh your heart out.
There are other ones in this category that will encourage you to quit smoking.
Memes that will take back you to your college days when you used to smoke with your friends.
Some memes that are worth sharing with your colleagues as you all can relate to it.
Yes, it is truly said Laughter is the best medicine you should often take that medicine.  Smoking is injurious for health but smoking memes can aid you in laughing. So you should enjoy non-judgemental, funny memes about smoking. All you need to do is go to social media and search for it.