In this massively digitalized society, we all are addicted to the internet for various works and entertainment purposes. The internet has a significant role in keeping the users and audiences engaged with getting bored. Various entertaining features like watching videos, playing games, etc., have reduced people's boredom heavily. Another popular form of entertainment on the internet is memes. Memes have targeted audiences of all ages, and everyone admires and shares them on various social platforms from different parts of the globe.
50+ Funny Sagittarius Memes That Are Painfully Accurate
Let's dive deep into the collection of the funniest memes here.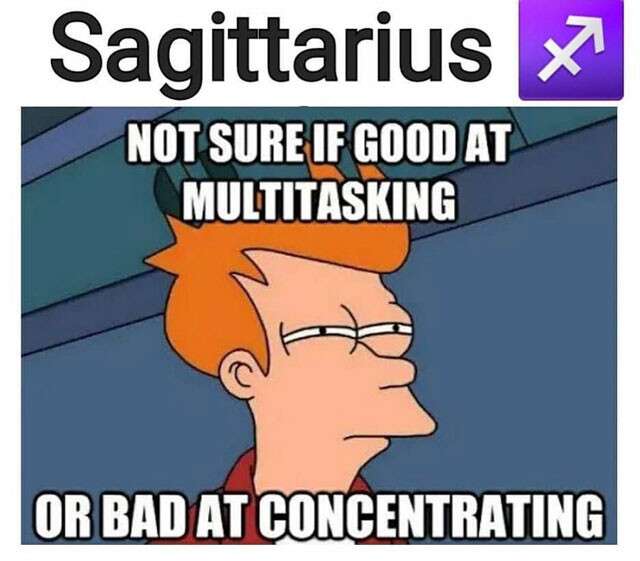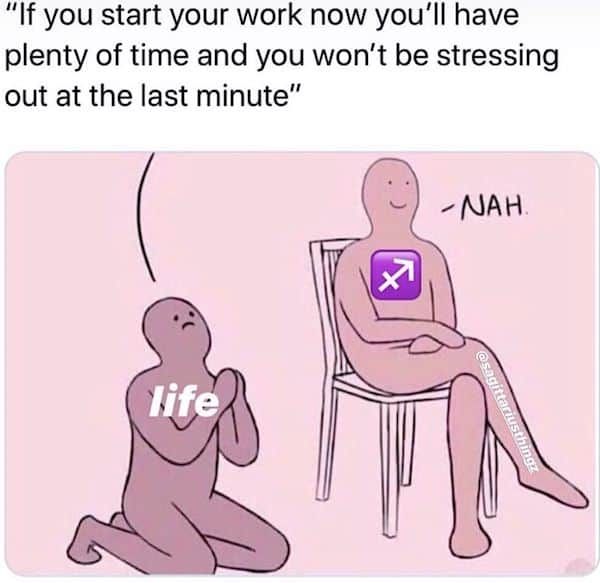 The meme makers create hilarious memes based on the trending and most followed topics. One of the most popular meme niches is the Zodiac-based memes. Audiences belonging to a particular zodiac sign can easily relate to these memes. Sagittarius memes are viral out of these zodiac memes because of the rich humor and sarcasm to the users. If you are born in the dates range of November 22nd and December 21st, then you are a part of the Sagittarian family.
The Sagittarian people are very optimistic, honest, and intelligent. Also, they love to live with freedom. These soothing traits of the Sagittarian people make them quite famous in their groups. Meme makers creatively signify all the characteristics in the form of hilarious memes. A meme was posted on Instagram, captioning, "You cannot just cut people out of your life like they never existed at all," and the meme posted a picture of a man with a massive knife with it.
The meme showed the Sagittarian trait that they could easily cut off connections with people whom they don't like. The meme received a great response from the audience due to the fact shown through it in a hilarious tone. A meme maker posted another meme on social media depicting the trust issues faced by the Sagittarian people. The meme captioned a Sagittarian person saying to himself, "My trust issues are so bad that I don't even trust these," and the meme posted the picture of a disabled microphone and disabled camera on a video conferencing app with it. These Sagittarius memes attracted huge audiences and enhanced their popularity immensely in the meme genre.