Period pain is not less than a disaster for women. A woman gets trillions of mood swings like getting irritated, dizzy, angered, bad mood, happiness, and more when she is on her menstruation cycle, and the only thing that can make her feel relaxed at that time is rest, and good food. To lighten your mood and make you feel better, we have listed the funniest period memes on our site only for you.
However, presented here is a list of period memes that you can share with the women in your circle to make them feel special, and improvise their mood swings as well. It seems like meme creators are not going to spare anything when it comes to making funny memes to make the world laugh.
50+ Funny Period Memes:
Menstruation memes include images of how periods torture women like when she is ready for a date, and it gets started randomly without even giving any kind of symptoms as well or when she is out in the market it just starts, endless scenarios are there of such types.
List of The Best Period Memes
These memes that you are going to find below will surely make you laugh. Some people think that having periods is a problem, but it is actually a sign of a healthy woman's body that removes the ovulating egg from the body, and the cycle goes round and round monthly.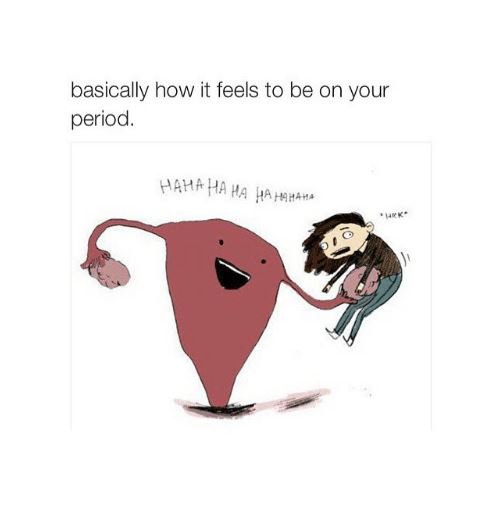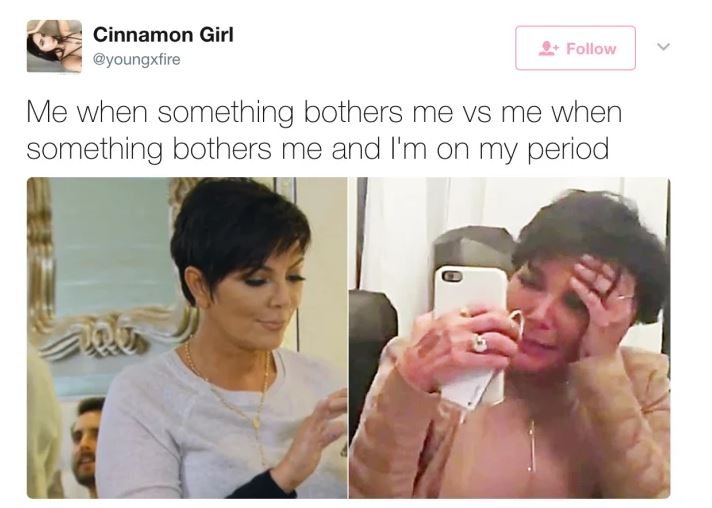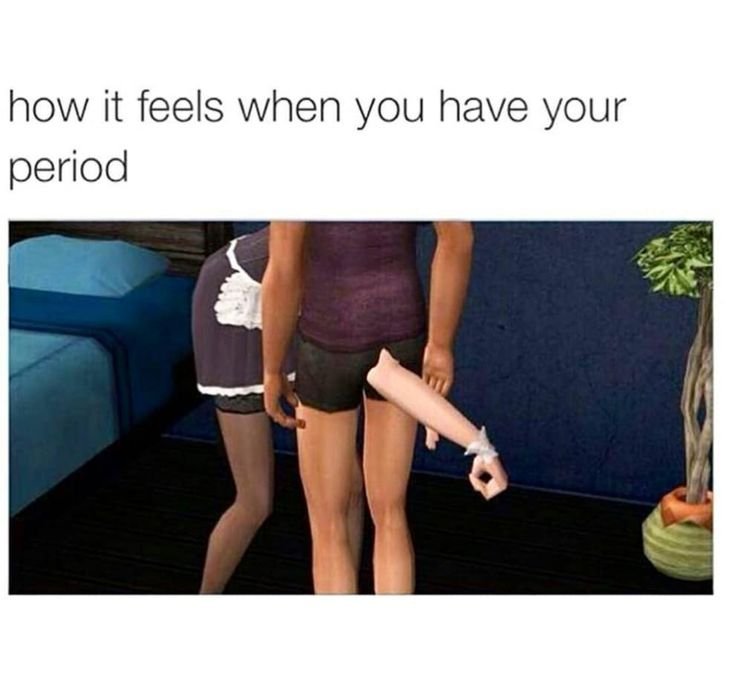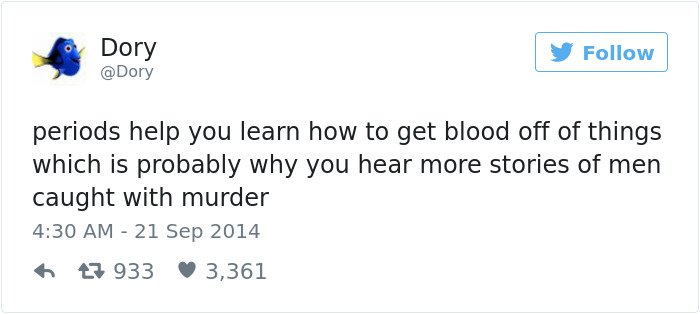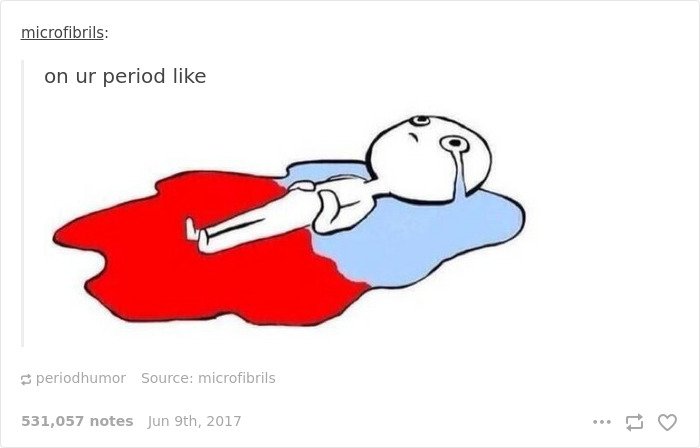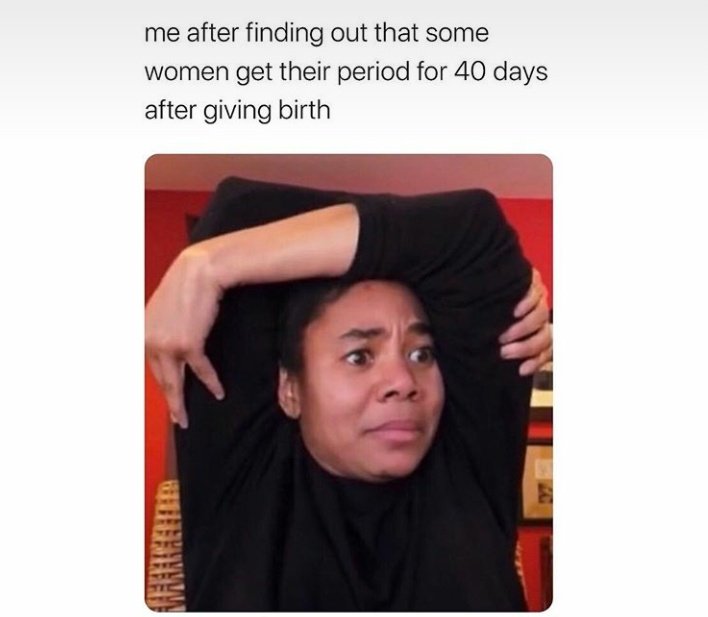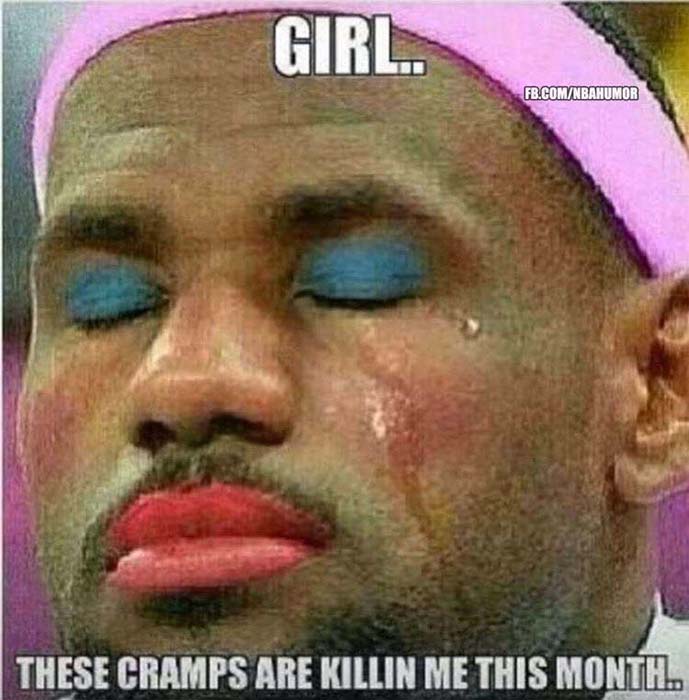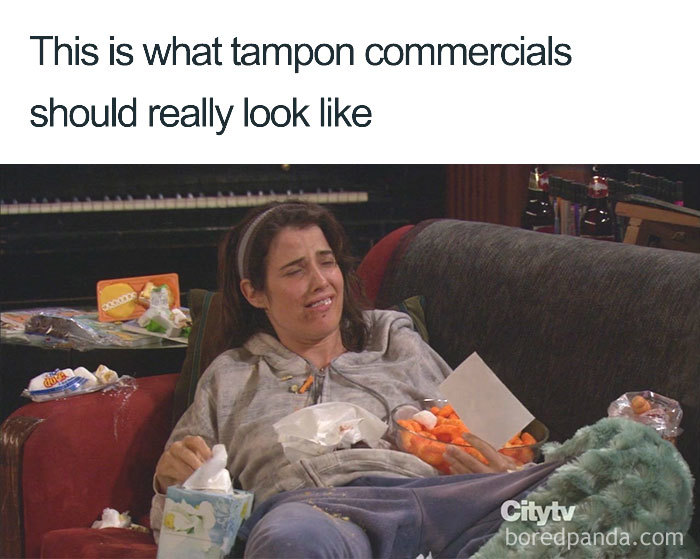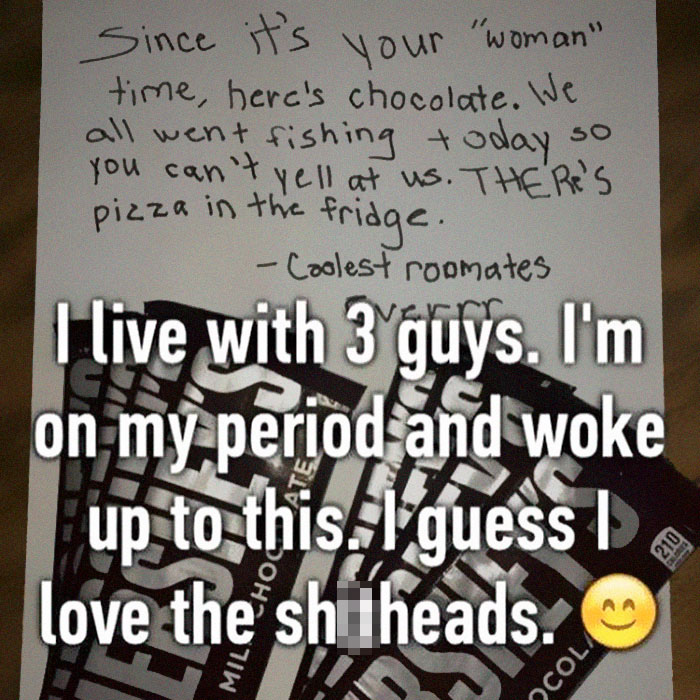 The body's mechanism cannot be explained merely in words because there are a lot of things that keep on happening inside that you don't even realize.
The intention of creating memes on periods is quite pure. It is just for the purpose of entertainment, to make women feel comfortable, and if you know any woman who is on her period, you can share this meme with her to make her feel good.
Conclusion:
Women, have a fun, chill, binge-watch your favorite web series, eat well because these 5 days are completely made for resting!