The very first indian p*rn-com movie "Kya Kool Hain Hum 3" starring Tusshar Kapoor, Aftab Shivdasani and Mandana Karimi in leading role along with Gizele Thakral, Krishna Abhishek and Claudia Ciesla has been banned in Pakistan because Pakistan censor board found it inappropriate for the people of Their country.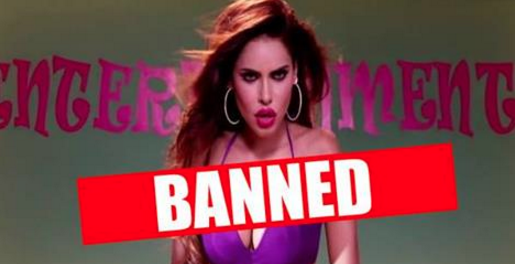 A meeding on monday was held by provincial censor boards along with the CBFC (Central Board for Film Certification) in which they came up with this decision that it's not apt to show this movie to the viewers in Pakistan. Mobashir Hasan, CBFC chief said "Kya Kool Hain Hum 3" is an "out and out obscene film" which has vulgar dialogues and shows nudity.
According to him "The film has a lot of vulgar content in its dialogues and is full of nudity . The board has discontinued the film from public viewing." According to him they even cannot pass "Kya Kool Hain Hum 3" with a A certificate.
It was very interesting to see that few cinemas had already started the screening of this movie after it release date. The screening was suspended by the distributors after 2 days.