After 27 years of being married, Bill Gates and Melinda ended their marriage in 2021. Even though they have been through a lot and even worked and accomplished together, some relationships do not really seem to work out anymore. Bill Gates, on the other hand, decided to take another shot at love. Have you guys already heard about this?
Today on Don't Get Serious, we are going to talk about Gates' new love interest and she is someone that you might be familiar with as well. For sure, these entrepreneurs, global business people, and philanthropists have a small world which is why it is easier to find someone who is moving in the same circle. Apparently, Bill Gates is now dating Paula Hurd. Does that name sound familiar? Well, she is the widow of the late CEO of Oracle, Mark Hurd.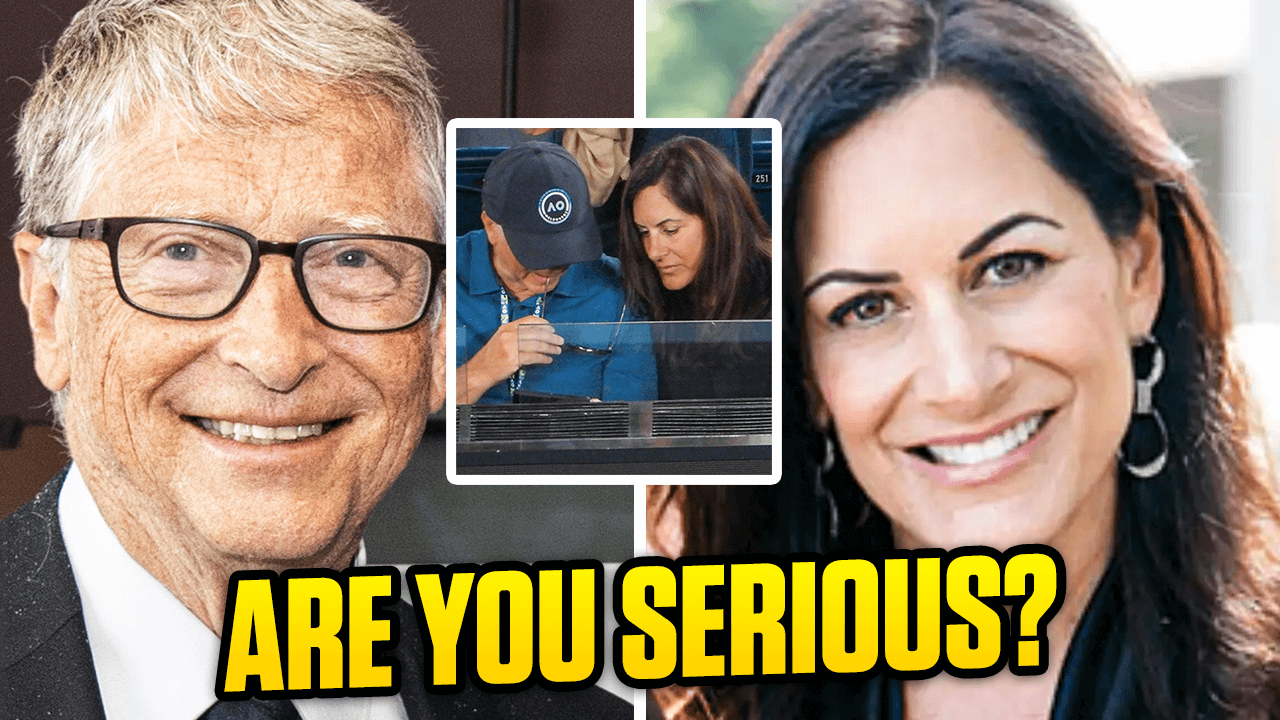 At the age of 67, Bill Gates finally found a partner again. According to reports, not only are Paula and Bill both interested in philanthropic activities, but they are also huge tennis buffs. Paula is a 60 year old woman who was married to Mark Hurd for 30 years until his husband died in 2019 because of Cancer. According to reports, she was a former IT executive but is now an event organizer and planner, and also a philanthropist. I bet that her and Bill would share so many similarities when it comes to their interests.
Like what I have mentioned earlier, it is likely that these people are always seeing each other in different events and gatherings. As a matter of fact, because of their dating news, pictures of Bill Gates behind Mark and Paula while watching a tennis tournament also circulated. According to the source, "It's widely known that Bill Gates and Paula Hurd are dating, but she hasn't met his kids yet." Paula and Bill must really enjoy watching sports tournaments together. What made people speculate about their relationship are the recent photos that were taken in January of 2023.
They were pictured together sitting next to each other at the Australian Open during the Men's Singles Finals. It has been almost two years since Bill and Melinda separated and as you may recall, they still decided to keep the foundation that they had built together. Because of the recent reports about Bill and Paula dating, people cannot help but to dive deeper and gather more information about Paula.
Reports stated that she has a bachelor's degree in business administration from University of Texas, Austin. Since she is now associated with one of the most popular billionaires in the world, it is just expected for people to be more curious about her. According to her LinkedIn account, she also worked before at a software company called National Cash Register. Additionally, she is also currently planning, developing and organizing events for different occasions.
Bill Gates and her ex-wife had three children together, while Paula and Mark had two daughters. A friend of Bill and Paula had revealed that they are inseparable. Although there have already been speculations before about Gates dating again, they were really not sure about who the woman is, not until Bill and Paula were photographed together early this year. Apparently, even though Paula was referred to as a mystery woman before, her and Bill's relationship was no secret to their inner circle of friends. I mean, they might not just talk about that because they do not see the point of announcing their relationship to the public but they are really not hiding it as well.
I mean, Paula is a widow already and Bill is no longer married, so there is really not an issue with their relationship. It must be that people are just fascinated by the fact that they still found each other despite their long term relationships. Not only did Paula and Bill watch the tournament, but they also visited Sydney where Bill met up with Prime Minister Anthony Albanese.
Photos of them looking at the harbor were also talked about by people but at that time, people were not sure who the woman was. It is possible that their relationship has been going on for a while already, especially that they are likely attending different events and tournaments as well. They were actually spotted together as well in 2022 during the labor cup.
Additionally, people remembered when Paula and Bill watched the BNP Paribas Open in California last October 2021. They were not seated together though during that time and are a few rows away from each other. There must have been going on between them during that time. Well, both of them are certainly living a good life and they must have really enjoyed the company of each other considering that they have a lot to talk about.
After all, nothing is stopping them to find love again and Bill Gates even talked about this in one of her interviews where he was asked if he would like to find love again, to which he answered, "Sure, I'm not a robot." Now that Paula is no longer a mystery woman, it is possible that we would see more pictures of them together.
That is it! What do you guys think about this? If you enjoyed watching contents like this, do not forget to subscribe to our channel to see more! I will see you in our next video.