Last Updated by Rohan Pandya
Have you seen the beautiful pictures of Water Villas in the Maldives? Very soon, it might be seen in India too. Confused, whether it can be true or not? If we are looking at the recent advancements by the Union Government in the Union Territories viz. Lakshadweep and the Andaman and Nicobar Islands, water villas in India can soon be a reality.
How will we get Water Villas in Lakshadweep and the Andaman and Nicobar Islands?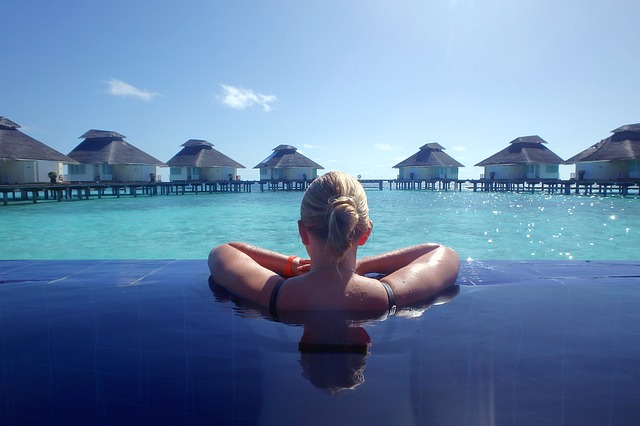 Indian Government is noticing the tremendous potential in Lakshadweep and the Andaman and Nicobar Islands in establishing them as a tourist spot. However, they are not compromising on the environmental effect on these islands.
Therefore, the planning commission of India, known as Niti Aayog is considering all the ecology parameters in order to preserve the natural beauty of the islands. As a part of this project, Niti Aayog is proposing the construction of a water villa with 125 rooms on Minicoy Island, Suheli Island and Kadmat Island of Lakshadweep.
Apart from that, they are also planning to construct 460 rooms inland villas on Long Island, Aves Island, Smith Island and Shaheed Dweep Island in Andaman & Nicobar Islands.
The Island administration has already started owning up the initiative. It is noteworthy that they are only inviting eco-friendly resorts for the tasks. The government is predicting the investments worth Rs. 300/- Crore in total, which will be helpful not only in the development of islands. But also it will generate a lot of employment opportunities.
Also View: Boss Took His Entire Staff For An All-Inclusive Holiday To Maldives, Just To Say Thanks
Hopefully, we will soon be able to enjoy the Water Villas in Lakshadweep and the Andaman and Nicobar Islands. We are just praying that people don't spoil the beauty of these islands with their trash and other rubbish items. Otherwise, all these efforts will go in vain.
Engineer, Poet, Social Worker, Author, Marketer by Profession! A proud son of Mother India.