Wedding season is almost upon us, and if an invitation has just arrived through your door the excitement that you're feeling for your friends or loved ones' big day might be tarnished by worries about what to give the happy couple. Choosing the perfect wedding gift can be like navigating a minefield, especially if the bride and groom haven't drawn up a wish list. There's only one thing for it – to browse the internet in the hope of finding inspiration. That's where we can help! Here are some of the best and most unique wedding gift ideas that are sure to delight the newlyweds.
A Piece Of Unique Art
The very best wedding gifts of them all are the ones with a unique touch. What could be more perfect than a piece of art to display in the marital home for years to come? A decorative Eternity Rose is the ideal present for any newlywed couple. Made from a genuine natural rose that has been glazed or dipped in precious metal to preserve its beauty for a lifetime, each one is completely individual and one of a kind, making it a wonderful choice to commemorate such important milestones. With roses being well-known symbols of love and romance, these gift work at any time, from wedding gifts to 7th wedding anniversary presents.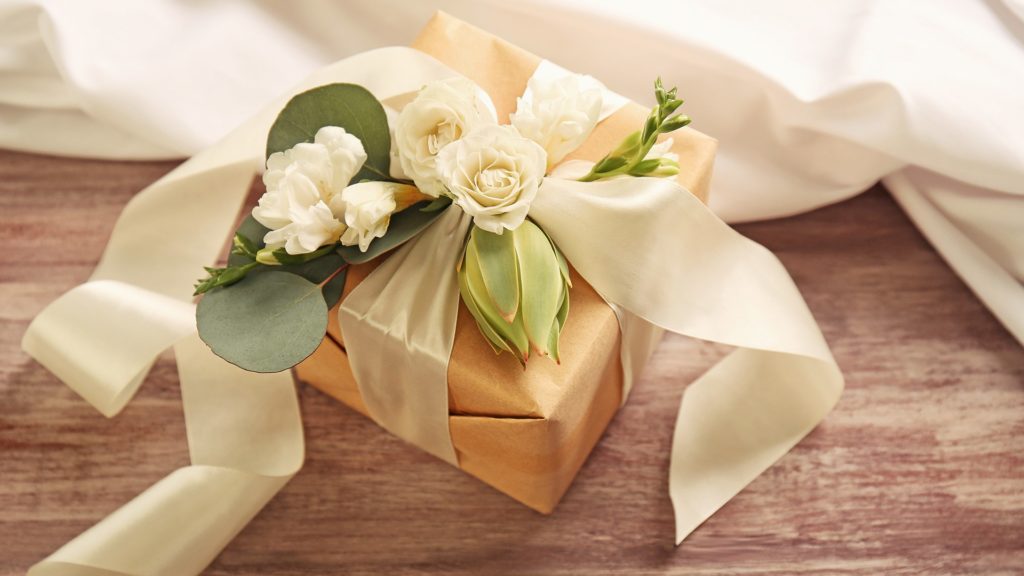 An Art Or Museum Annual Pass
Spending quality time together is something that all newlyweds treasure. You can help your loved ones achieve that goal by gifting them a museum or art gallery annual pass. The happy couple will enjoy a full twelve months of days out without having to spend any of their own money – that's a lot of experiences that they can enjoy in each other's company.
A Personalised Bottle And Glasses
Personalised gifts really speak to the recipients, expressing your heartfelt sentiments in a truly effective and memorable way. One wonderful way to commemorate their wedding day is to present the pair with a bottle of champagne in a customised case, displaying your own personal message. Pair this luxurious present with a couple of engraved champagne flutes and the couple will have a gift to treasure for many years to come – even long after they've popped the cork and finished the contents!
A Bespoke Map
Help your loved ones to remember the story of their love for a lifetime with a bespoke map that charts the locations that are most important to the pair. From the place that they met to where the proposal took place, and from the venue of the wedding itself to the destination where they'll be spending their honeymoon, a bespoke map is a wonderful and physical reminder of all the key moment in the couple's relationship and early life together. It is sure to hang in pride of place in the marital home as a lasting memento.
A Flower Subscription
Why not give a wedding gift that lasts all year with a monthly fresh flower subscription. Pay in advance and the happy couple will receive regular deliveries from the florist to brighten up their home together. This lovely gesture will keep your newlywed friends or family members smiling for twelve months and will remind them of their special day time and again over the first year of their marriage.
Tickets To An Event
Whether the couple loves sport, music or the theater, tickets to a special event in their home town are sure to impress. It's a gift that shows the pair that you know and understand their passions and interests, and that you care about choosing a present that they'll truly enjoy. If you aren't sure which event or which date would be best, you could give them some vouchers that they could spend on the event of their choice. You're giving your loved ones the gift of a wonderful experience that they're sure to love.
Have we inspired you to choose a unique and exciting gift for your loved ones' big day? We're sure one of these great ideas will be perfect for the happy couple, so now all you have to focus on is choosing the right outfit!