A short nap between work gives extra energy. Everybody loves to nap during the office break-even in the washroom because you should hide it from the boss. Not only that, people feel more attracted to naps when they have to wake up early. During that time, people feel more attracted to short naps and avoid the alarm. This short morning nap is the leading cause of being late to the office or college. During school, our parents played the role of an alarm clock and built a barrier between us and our morning nap. Nap memes are meme content associated with every single thing about napping.
Popular Nap Memes on social media:
Too many funny incidents happen regarding naps in our daily life. When people share those stories on social media, they become nap memes content. Not only that, people share those posts as a good morning greeting. Let's check out how people enjoy these memes on social media.
Slept too hard..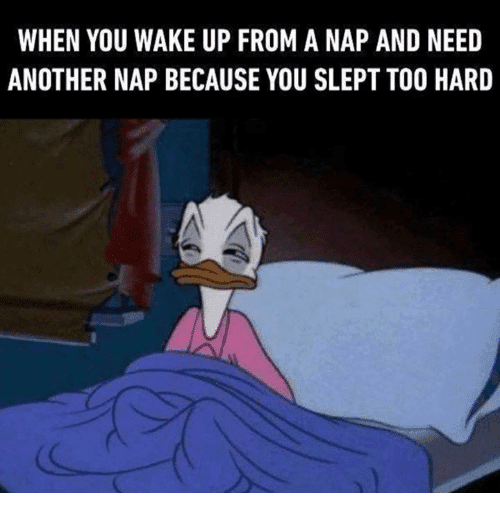 Look in the mirror.
When Mission will be accomplished.
H
appy hour is a NAP!!
Enough idiots for the day.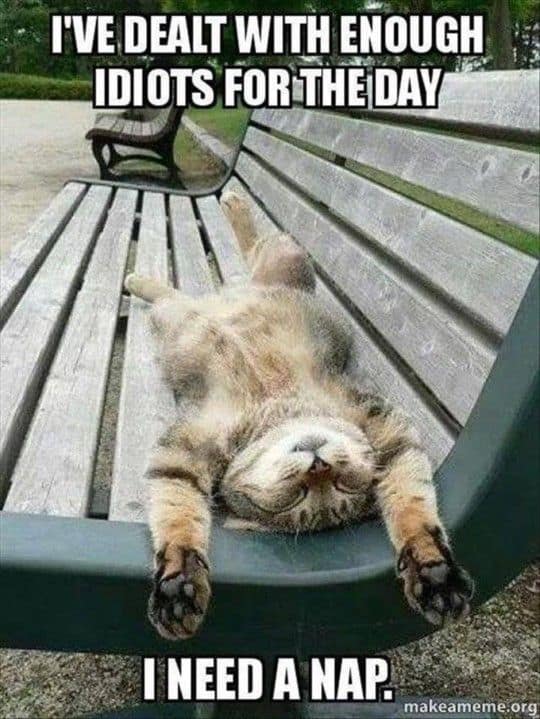 Dominate the world.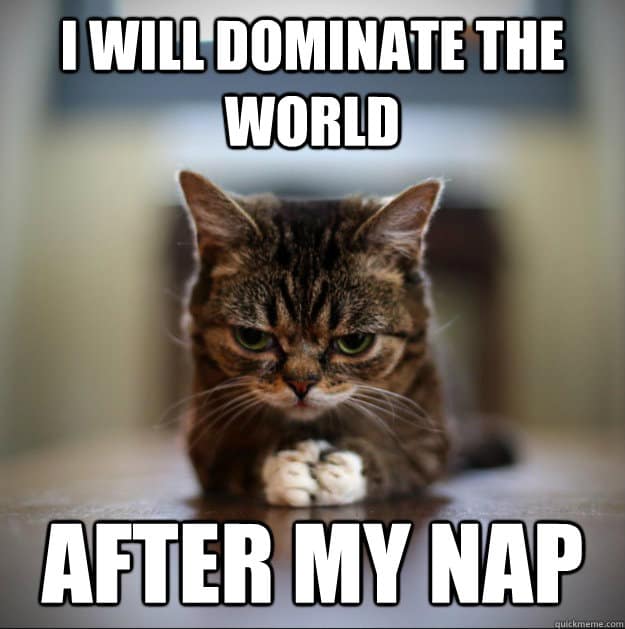 Leave me alone
Ain't nobody got time.
Whether it's morning or night…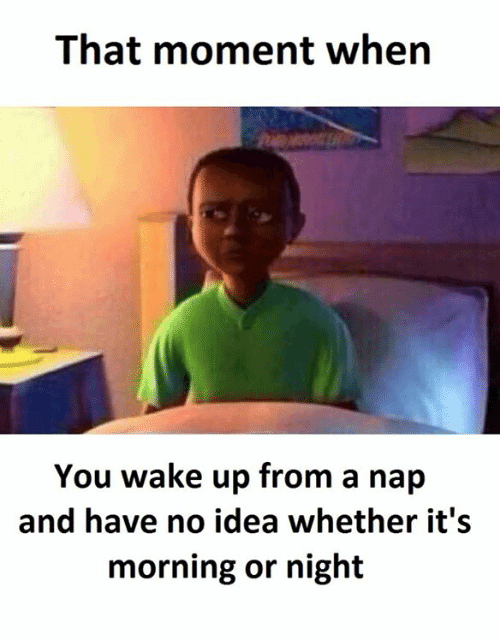 What year it is?
WORK!!!
When I was a jerk in Kindergarten…
Did I hear, Nap Time!!!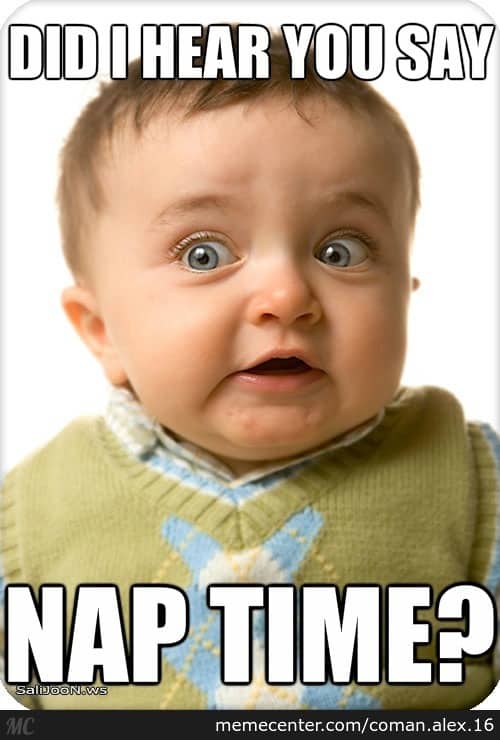 How many centuries have passed????
Confused and Disoriented
Is it Nap Time yet?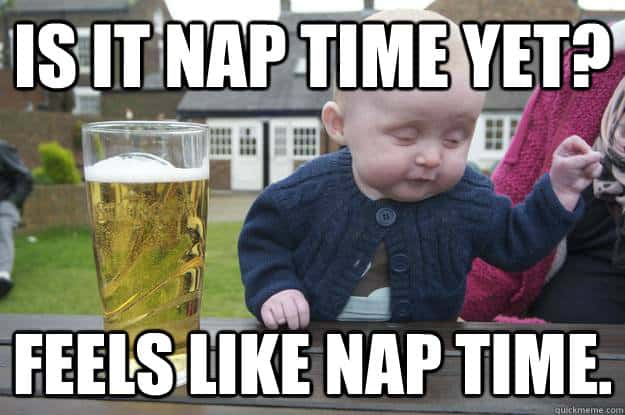 Nap meme content on social media mainly featured sleepy images of people, babies, and cute animals. Social media users also attach several tag lines regarding naps. Most posts featuring funny and weary expressions of babies and animals are popular on social media as nap memes content. One of the funniest nap memes featured the vampire character played by Johnny Depp. After having an unexpected nap, people feel probable.
They passed lots of centuries, just like the vampire Johnny Depp. As time flies more quickly at the time of short rest, people usually wake up after 4 hours instead of a 10minutes short nap. This nap meme post got massive likes and shares on social media. The GIF versions of nap memes are also trending. Yawing and Sleepy GIFs of babies and cats are at the top of this category.
Check: Go to sleep memes
Check: Wake up memes
So, take power from short naps, and do not forget to share nap memes on social media.