Are you a December baby too, then give me a hi-fi? I think we are very lucky to be born in the holy month of Christmas, we get to share our birthday with Jesus. But are you also the target of funny Christmas Birthday Memes? And Does it put you in a dilemma?
To all those out there with Christmas Birthdays, We want to be the first to wish you a very special Happy Birthday and Merry Christmas together, Haha just kidding, may everyone around you including your close ones wish you one instead of saying Merry Christmas.
50+ Funny Merry Christmas Birthday Memes That Will Make You Laugh
Let's check out the funniest Christmas memes going viral this festive season.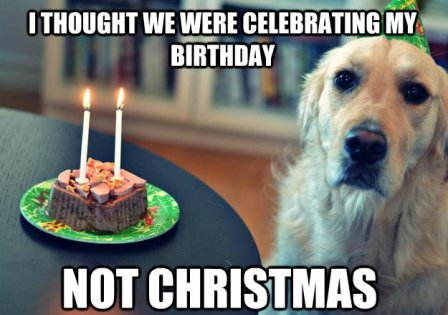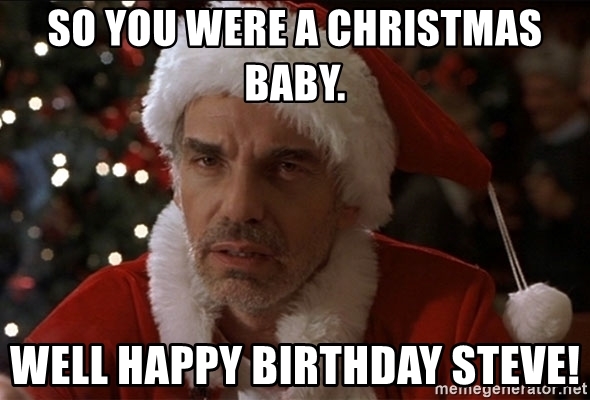 It's all a Dilemma!!
Sharing your birthday with the holiday season can be extremely weird plus enjoying it too! Everyone around you is in the Christmas spirit, busy in decorations for the holidays, and almost forgetting that someone close to them is born in the same month and they need to make it special for them too.
Check: Christmas images
If you are reading this article, then we are sure you might be going through the same dilemma. We have shared several memes to describe exactly what it's like to have a birthday on Christmas Day. Scroll down, download, and share your favorite Christmas birthday memes. It's also good, When you want your friends to stop talking about the holidays and remember it's your birthday, too. any of these Christmas birthday memes will leave you merry and bright all day long.
Don't forget to share your favorite memes on social media and with your friends. I hope you will get separate gifts for Christmas and birthdays. If your loved ones are December babies, share with them to double their enjoyment, and don't forget to say Happy Birthday with merry Christmas.