Mumbai is soon going to face the train mega block in which the suburban train services will get affected the most. Due to this blockage, the central railways and the western railways will be affected the most today, as said by the IRCTC.
Below are the mega block details of the respective railway lines which have been provided by the Railway Catering and Tourism Corporation:
Western Railway Line from Borivali To Bhayandar (11:00 A.M to 03:00 P.M)
The trains running on Up slow lines will now run on Up fast lines starting from the Vasai/Virar road and going to Goregaon/Borivali. And all those trains that run on Virar bound Dn will run on the Goregaon to Vasai Road fast line.
There won't be any train for Bhayandar. No train will go there and no train will originate from their either.
Central Line from Mulund to Matunga (11:15 A.M to 3:45 P.M)
Train starting from Kalyan junction at 10:37 A.M to 3:06 A.M from the Up fast lines will get diverted on the Up slow lines which is between Parel and Diva stations.
The semi-fast trains and Dn trains will leave CSMT from 10:05 A.M to 3:22 P.M and will halt on the respective stations as regular days.
All those Up slow trains that originate from or reaches to the Chhatrapati Shivaji Terminus will be 10 minutes from its scheduled time.
All express trains and mails that starts from Thane at 10:45 A.M will get diverted on the Up slow lines located between Matunga and Mulund Stations.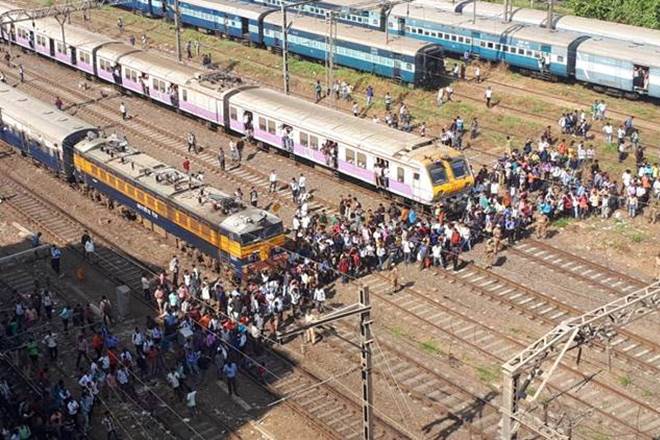 Harbour Line from CSMT to Bandra (11:10 A.M to 04:10 P.M)
There are these special services that run between Kurla and Panvel from platform No 8, these services will keep running during the block period also.
The passengers traveling from harbor line are allowed to travel via Western railway and Mainline from 10:00 A.M to 6:00 P.M