Do you want to use a colour that exists in between the colour spectrum? Well, light brown hair colour will give you the test of the two ends of the colour spectrum. Not too light or too darker. Just right. Red-carpet regulars are sporting this colour from Ashley Tisdale to Mandy Moore, and there is every reason why you should also try it out.
Light Brown Hair Colour Ideas You Should Try Now
Here we have compelled the trendiest and popular ideas for light brown hair with colour fades, highlights, lowlights, and ombres. Sincerely speaking, one of these beautiful light brown hue trends will make you arrange an appointment with your stylist.
1) Light Brown to Blonde Ombre Hair.
If you like light and smooth transitions, this haircut promises to meet your needs. Superb on long locks, this look is full of depth.
2) Natural Red Undertone.
Bringing together grey roots and white blonde tips is an excellent way to come up with gorgeous contrast and dimension that is ideal for any length of locks. As a result of this dimension, the hair is easy to style.
3) Golden Honey Highlights.
There is no doubt that light brown hair and blonde complement each other perfectly. In this style, the dark chocolate is faded into a bright caramel colour that is surely noteworthy. Incorporating some pieces in the front gives the face a beautiful framing and brightens it to complete the entire look.
4) Hot Rich Cider.
This blend of warm and cool hues in a brown hair is something you should fight for. This beautiful hair looks natural and healthy as well with great depth and stunning volume.
5) Glossy Gold.
This is among the trendiest light brown hair colour ideas you should try. The smooth and polished hair that begins with grey roots is without a doubt appealing to the eye. It can be fascinating to style hair like this since the curls are significantly enhanced by the shine of this beautiful and unique colour.
6) Soft Rose Brown.
A fun and modern shade. This metallic hair shows a spotless glow that highlights waves and the hair texture so excitingly.
7) Auburn Ombre.
This list of light brown hair colour ideas cannot be complete without this stunning look. It incorporates light and natural colour of reddish brown class that best compliments pink undertone complexions. It is sexy, polished and will make you unique.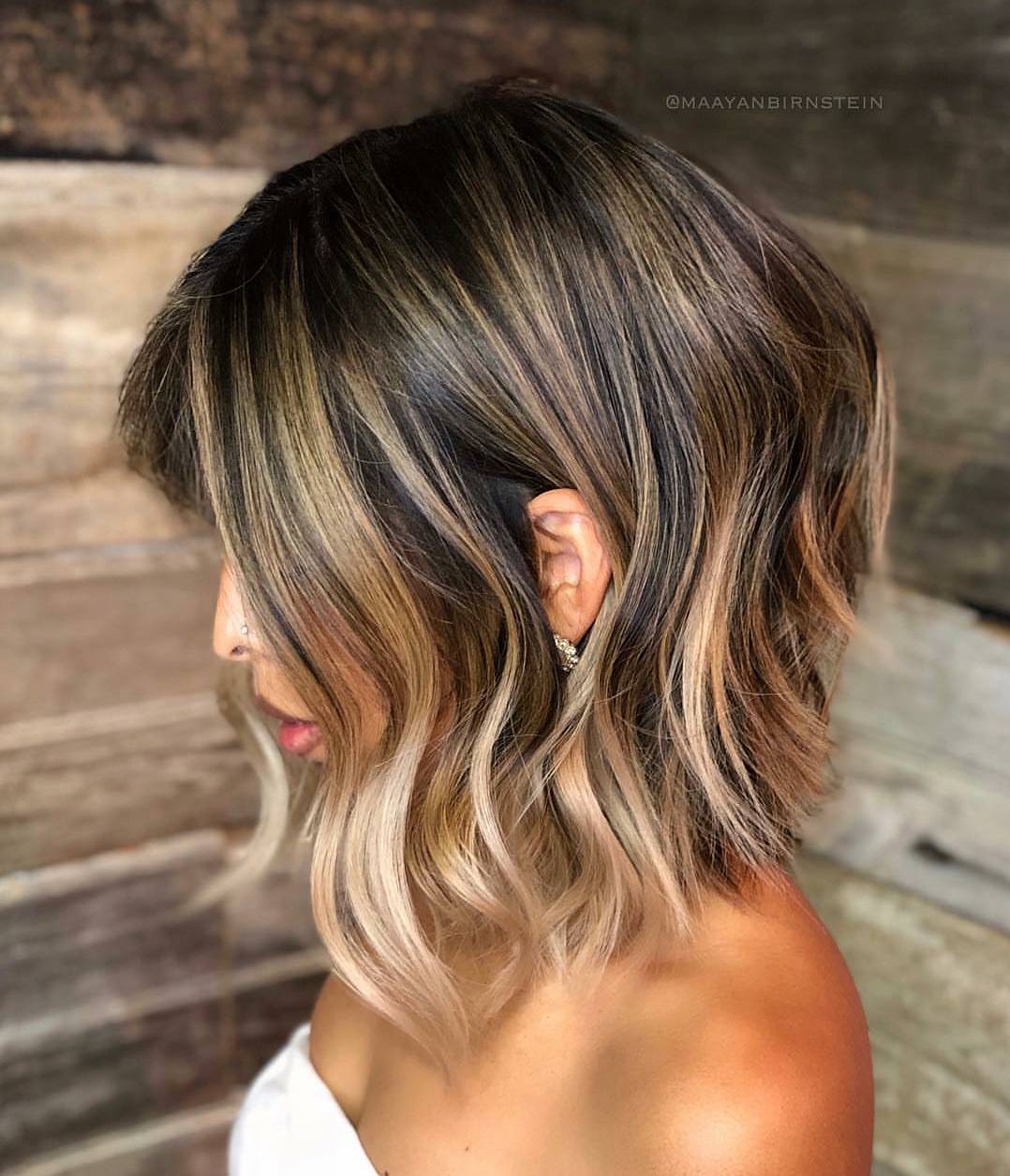 8) Tan Undertones.
Incorporating uneven hues on your hair can add standard dimension and depth on your hair. This look is a seamless yet beautiful way to style natural brunette hair.
9) Warm Brown with Caramel.
In this light brown hair, the manes are left long, and then some layers are added on the way to enhance the movement. It looks so natural and lively.
If you want to rock this style, make sure the roots are dark, and the tips remain light. If styled well, you can spend some weeks, possibly months before going to the saloon. It is ridiculously low-maintenance look which is suitable for women with busy lifestyles.
10) Caramel Highlights.
This light brown hair is best described as warm-coloured, brunette balayage. The style looks so natural. We recommend you go to your saloon if you need this look since it needs a professional to style. Balayage is preferred because it is hassle-free. However, to keep it looking fresh, you need to use the recommended products for hair care.
11) Chestnut Highlights.
A blend of chestnut and browns gives you a full sun-kissed shade. You can create this light brown hair easily. Maintain the chestnut tone cool especially if you have a red or olive complexion. To get a look customised for you, seek the help of a stylist. Good communication is key to achieving this look.
12) Chocolate Caramel Ombre.
This is beautiful, but ridiculously low maintenance. It incorporates ombre and balayage which makes the style warm. One thing you will notice about this look is the shine that completes it excellently and offers it a glam feeling.