CAT Registration 2019 : Examinations, a word that scares all the students, but for those students who are passionate, ambitious and know what they want from their life, doing preparation is all they do by putting all their efforts and without getting distracted.
It is not at all easy to get admission in good and high-level colleges, you need to crack the tough questions and give proper answers and rank in the merit list if you want to see your name in the list of eligible students.
Talking about the examinations, recently IIMs has announced that the registration process for CAT 2019, will begin in the month of August, so all candidates who are preparing to appear in CAT 2019 examination, fasten your seat belts and start studying more.
CAT Registration 2019 & Important Dates For Cat Exam
Students who wish to sit in the examination needs to fill up the registration form through online mode by visiting the official website only as there is no process for doing the offline registration.
The registration process will begin in August and it will end in September 2019. The fees must be paid by students while submitting the form otherwise they won't be able to submit it. The fees for the "Common Admission Test" are quite affordable and any student who wish to appear in the exam can easily appear.
CAT examination happens every year and is conducted by the IIMs. Those students who rank in merit gets the opportunity to take admission in the post – graduate courses in this leading university and can shape their life in the way they want to.
What Will Happen After Application Form is Submitted Successfully?
Once the student successfully fills the registration form of the examination, they will instantly receive a valid "user name" and "password" on the mobile number which they provided in the application form.
Once the username and password are received by the student, the next step they need to do is visit the official website and login using the received credentials for filling up the CAT 2019 form.
The payment for can be done using various payment gateways such as Paytm, PayU, Debit Card, Credit Card, Net Banking.
Important Dates for CAT Registration 2019:
[table id=5 /]
Eligibility Criteria for CAT 2019 Examination:
Students who want to appear in CAT 2019 examination must fall in these criteria:
They should have a proper Bachelor's degree achieved from a proper and recognized institute or university. If the scored percentage is less than 50, then the student will not be able to appear in the exam. Students who belong to other caste such as SC, ST and PWD must score at least 45% in their entire graduation.
Students who are presently in the final year are also eligible for appearing in CAT 2019 exam.
Required Documents for Registration in CAT 2019:
10th and 12th mark sheets and bachelor's mark sheets of all semester including higher education if done.
All kind of required certificates.
Scanned signatures and latest passport size images. It should contain a white background and it should be 6 months old. Older than that is not acceptable.
How to Fill CAT 2019 Exam Form?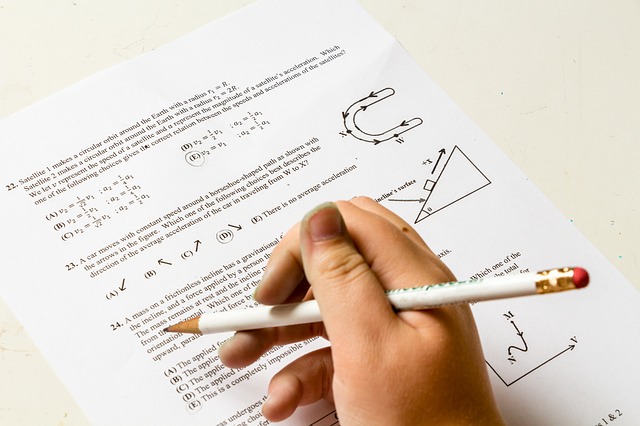 Visit the official website of CAT 2019.
Find "New Candidate Registration" panel and click on it. When you will click on it a registration window will open.
It will be appreciated if browsers such as Internet Explorer, Mozilla Firefox and Google Chrome will be used for filling up the application form.
Those group of students who have already registered for the CAT 2019 examination needs to click on "Registered Candidate Login" and they will be redirected to the application form.
Enter all the asked details and make sure that you provide accurate details otherwise it might create issues while entering the examination hall.
Note: Make sure the name you are entering is exactly same as written on the SSC certificate. The email address and contact number should be a valid one.
Once you are done with the registration process, next step you need to do is fill up the application form.
So, let's see how this will go:
With the generated user Id and password, login into the official website and click on "Go to application form". Once on the application form, you need to follow all the required fields and make the payment at the end i.e before submitting the application form.
Picture and Signature Details:
Photo and Signature file should not be more than 80 KB.
Photo dimension – 30mm (width) x 45mm (height).
Signature dimension – 80mm (width) x 35mm (height).
File format: JPEG / JPG
Image resolution – 150px / inch (minimum)
Fees Structure:
For general and NC – OBC students the amount is Rs. 1900/-
For SC, ST and PWD students, the amount is Rs. 950/-
So, this is how it will go and we hope that you will be able to choose the best IIM branch and you will easily crack the examination. Well, as we are talking about the IIM branches, below is the entire list from which you can choose your favourite one if you become eligible for admission:
IIM Tiruchirappalli
IIM Udaipur
IIM Raipur
IIM Rohtak
IIM Kashipur
IIM Ranchi
We hope you are now clear about all the information about CAT Registration 2019 and are studying well for the exam. Share this article with your friends and let them know about the details in advance.
So, candidates! Keep your phone on side and start spending some time with your books because only you can shape your career in the way you want to and you need to do efforts for it to achieve the best!
We wish you all the very best for all those examinations in which you are appearing and we will pray that you get what you want. Take your life into the correct direction and make your own rules! All the best!