Halloween, the season of spookiness is just a few weeks away. With Halloween just around the corner, you might be in the panic mode if you haven't picked out your Halloween Costume yet. Nowadays, Halloween is mostly about superheroes, zombies and other characters from the popular culture. Many of the present day Halloween outfits lack that old-schooled spookiness and fear- factor. To make this Halloween legitimately scary, you need to try out some of the best Halloween Costumes from the past.
Here is a list of the Best Halloween Costumes From The Past You Should Try Out This Time to help you make your decision-
The Kissing Sailor Outfit
The V-J Day in Times Square Photograph was taken by Alfred Eisenstaedt on August 14, 1945. The infamous picture taken in the Time Square portrayed a US marine sailor kissing a nurse on the mouth. It immediately became one of the most iconic photographs. To perfect this look, you would need a US Navy sailor shirt, black trousers, black shoes and a navy sailor cap.
The World War Two Nurse Costume
This Halloween, recreate the past by dressing up as the nurse in the iconic Times Square photograph. You'd need a plain white modest dress which ends just above the knee. It will be a blessing if you have a nurse outfit. You'd also need to wear white stockings and white shoes. Carry a lot of lip balm otherwise, you will chap your lips from all the kissing.
Jack O Lantern
The Jack O Lantern, also known as the Pumpkin costume, was one of the best Halloween costumes in the sixties. If you are tight on a budget then you can just wear an orange shirt or dress and draw eyes and mouth on it. Jack O Lantern is one of the oldest and classiest Halloween costumes. This costume looks especially cute on kids and toddlers. Also, this Halloween Costume is unisex and affordable. It is a boon for people who want to dress well but simplistic for Halloween. Moreover, this outfit requires no make-up.
1960s Space Astronauts From Tomorrowland
Disney has an important role to play in Halloween Costumes. This Halloween costume is best suited for those who not only love Disney but also want to dress from the past. The sixties was obsessed with space travel, and if you are into space and astronomy then this Astronaut Outfit might be the right pick for you. If you are a man then you'd need a silver full-length jumpsuit or onesie. You would also need a clear bubble astronaut helmet, a makeshift breathing tube wrapped around your neck, and silver laced shoes.
If you are a woman then you would need a silver dress which reaches up to the mid-thigh length. The dress should be flared at the bottom. you would also need some silver knee-length boots with kitten heels, a belt, a clear bubble astronaut helmet and a silver-grey pipe wrapped around your neck.
1920s Flapper Dress
Flappers were liberal western women who scoffed at stereotypes and orthodox attitudes. They loved jazz, wore their hair short, smoked in public spaces, and wore short dresses. People looked at them with disdain because of their open attitude about sex, excessive makeup, casual drinking, and driving cars. This dress is one of the best Halloween costumes for badass women.
To perfect your Flapper Girl look, you would need to do some shopping or sewing. You would need a vintage knee-length dress which doesn't show much cleavage. chiffon and Satin fabrics are your best pick. Make sure that the dress does not have any defined waist. The neck is to be V-shaped from the front as well as the back. You can wear chunky mid-heel shoes. Wear your hair in a classic bob hairstyle and put on a cloche hat.
Harlequin Clown Halloween Outfit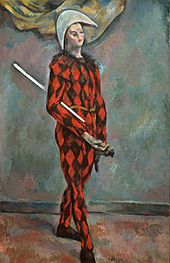 Harlequin is perhaps the oldest clown in the history. Joseph Grimald created the character of Harlequin in the nineteenth century. If you wish to go for a vintage scary look then this is one of the best Halloween costumes for you. A lot of people are going to dress up as Pennywise the Dancing Clown, Basket or Twisty The Clown this year. The vintage Harlequin Halloween Outfit will be unique in 2017. You can put on any vintage looking clown outfit. Outfits having ruffles, frills, and laces would be fine. Do not forget to add a jester hat to complete your look.
Bride Of Frankenstein Wedding Outfit
The Bride of Frankenstein Wedding Dress is one of the best Halloween costumes from the past. Bride Of Frankenstein, a science fiction horror film, released in 1935, is one of the best classic horror movies. Wear a long white dress which has a lot of fabric. Wrap your arms in white strips of clothing material. Alternatively, you can put on a sleeveless white t-shirt, and add drapes over it using white fabric. For the hair, you can either buy a wig if you do not want to use a lot hairspray. Streaking your hair white is a must if you really want to spook people. Use an eyeliner to create stitching patterns on your face and wrists. Apply a lot of white loose powder to make your skin look pale.
Dorothy from Wizard Of Oz
Wizard of Oz, an American Musical Fantasy movie was a major hit when it was released in 1939. The famous blockbuster was based on the stories of L Frank Baum and Noel Langley. To achieve the perfect Dorothy look you would need a gingham dirndl dress(jumper dress) in blue colour. The pattern of the dress has to be checked and with white lace fringes. Wear your hair in pigtails to get that sweet and innocent Dorothy look. Moreover, wear ribbons in your hair.  Wear a starched peasant blouse in white colour underneath your dress.  Put on some white socks and ruby heels. If you have a small sized dog then you can carry it around a basket just like Dorothy carried Toto.
Also View 7 Popular Halloween Costumes You should Try This Halloween Party