80s Fashion Trends are infamous for being the craziest era in the history of fashion. From the usage of massive shoulder pads to the neon blast outfits, the 80s fashion trend has seen it all. But not everything in that decade was a fashion disaster or so-called "crazy", in fact some of the most popular fashion trends today are actually borrowed from the 80s. Especially when we talk about women, they usually have a wide range of styles and fashion to choose from, the trends in the women's world keep on changing. But there are a few fashion trends, which remain constant (most of them borrowed from the olden times). we are here to talk about such evergreen fashion trends in women's world. Thus here is a list of Top 10 80s fashion trend for women which still exists. Scroll down to have a look!
Top 10 80s Fashion Trend For Women Which Still Exists
1. Animal Prints
This can be called the wildest fashion trend ever. The fashionistas saved this precious trend for the future decades and thus even today, you see models wearing these expensive animal print on the runway. The glam world have always loved the animal prints.
(Picture source: Google Images)
2. Denim Jackets
The casual yet classy outfit passed on from the 80s fashion trends, has never failed to please women. This is the kind of outfit, every lazy person is thankful for. Even solid boring T-shirt can become happening, by just pairing it up with a denim shirt. Then you're all set to conquer the world.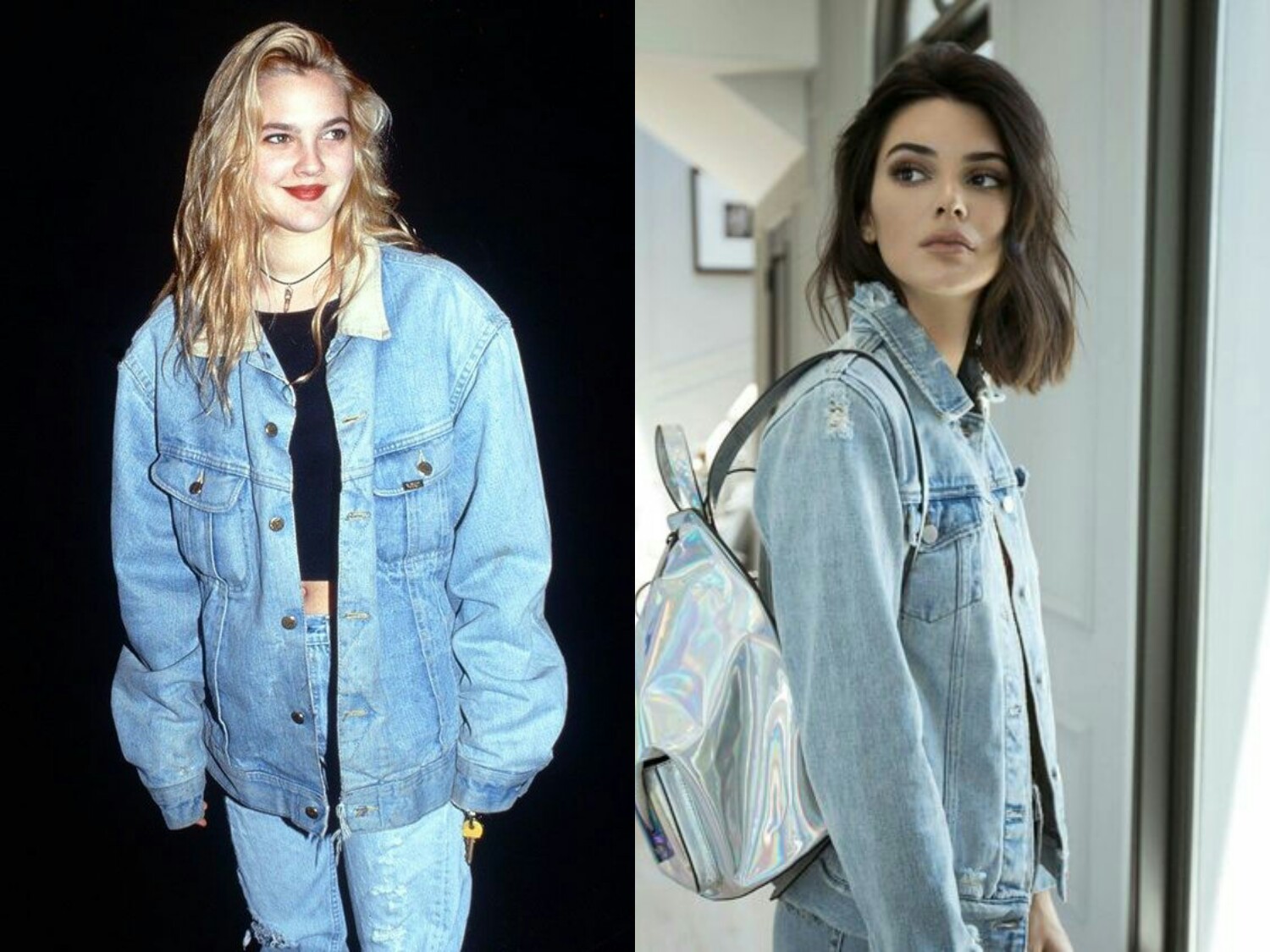 (Picture source: Google Images)
3. Chokers
The chokers are the talk of the town and every woman wishes to own at least one basic choker. But yet again the 80s fashion trends is accredited with the contribution in the evolution of chokers. From the royals to the celebrities everyone just adored this trend at that time and adores it even today.
(Picture source: Google Images)
4. Big Hoop Earrings
The chronicle trend of big hoop earrings since the 80s is valid, because it has the potential of adding glam quotient to any woman's personality.According to fashion police, big hoop earrings are a must!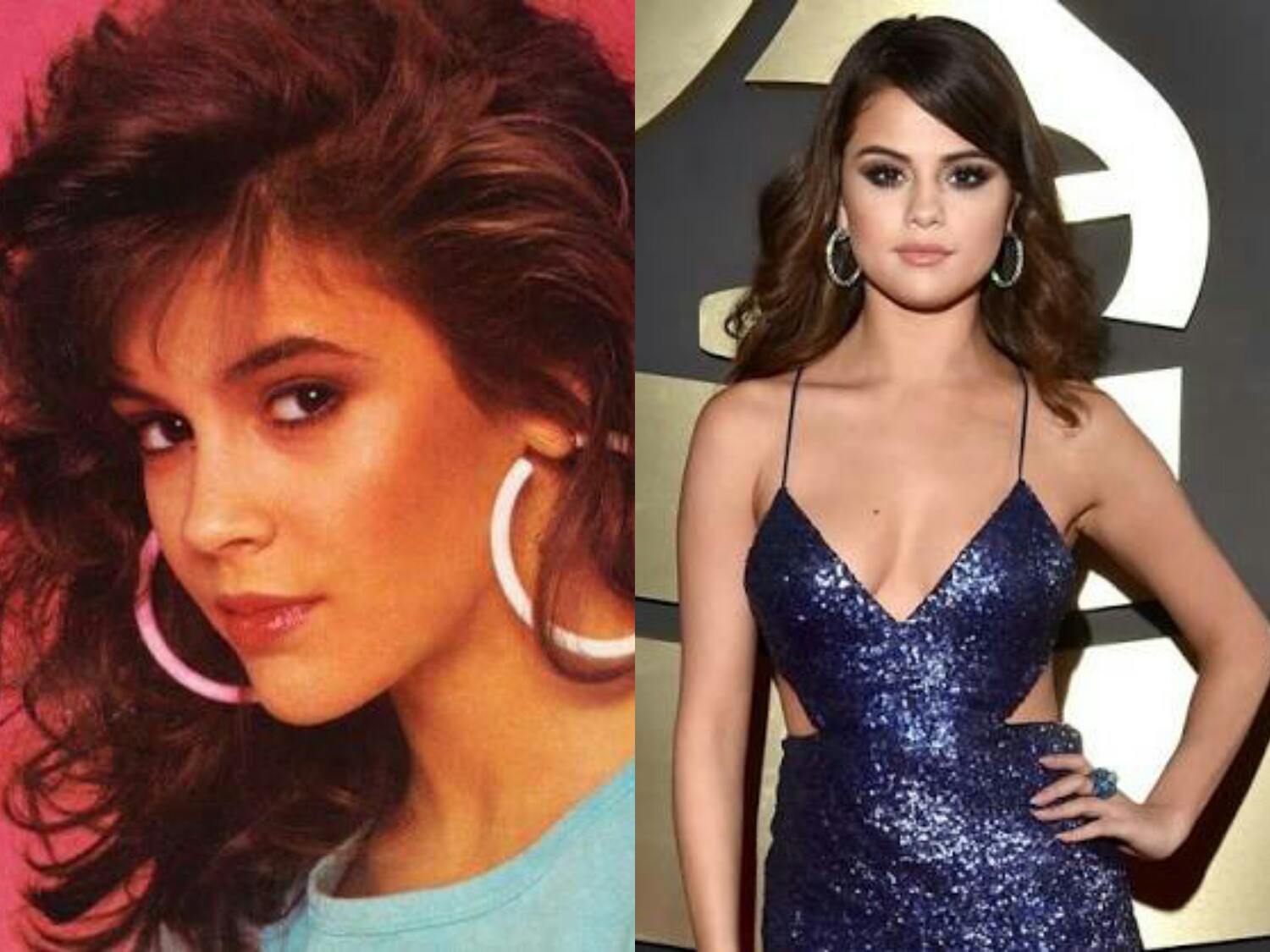 (Picture source: Google Images)
5. Distressed Jeans
Distressed jeans or ripped jeans aren't an invention of 21st century. You can actually trace it's existence back to the 80s fashion trends, where pop stars like Madonna & Michael Jackson donned these with conviction.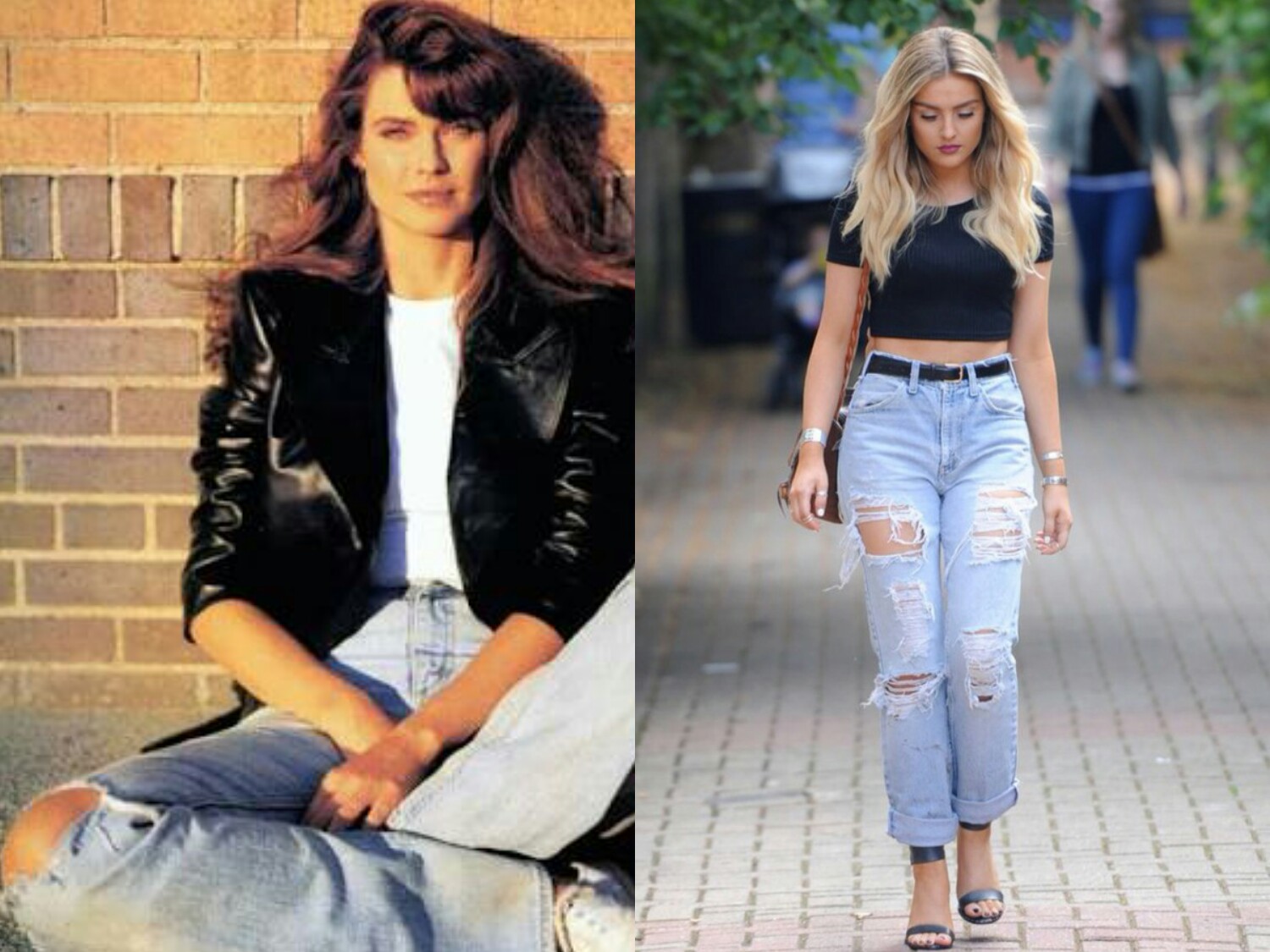 (Picture source: Google Images)
6. Bell Sleeves
Whether it be online sites or shopping malls, the bell sleeves are just everywhere. Even celebrities are seen wearing these. The bell sleeves are currently creating a buzz in the fashion world. But did you know, this amazing fashion trend is a gift for us from the 80s.
(Picture source: Google Images)
7. Bandanas
During 1980s, cowboys wore bandana on their neck and made style statements, this fashion trend gradually evolved and were later worn as a head band or hand band. And if you see today, you can find bandana used as fashion accessories world-wide. On a summer holiday or on an adventurous outing, women just love flaunting them with pride.
(Picture source: Google Images)
8.Winged Eyeliner
Women always desire to have their winged eyeliner game on point. And why not? The shiny wings, just brings out the glamorous side of women, the winged eyeliner trend became popular after Bollywood and Hollywood celebrities started donning them in the 80s.
(Picture source: Google Images)
9. High-Waisted Pants
The trend of high-waisted pants for women, tracing its origin back to the 1980s almost lost its popularity until just recently, when it again started creating buzz in the fashion industry. It won't at all be surprising to find women wearing high-waisted pants today and making heads turn.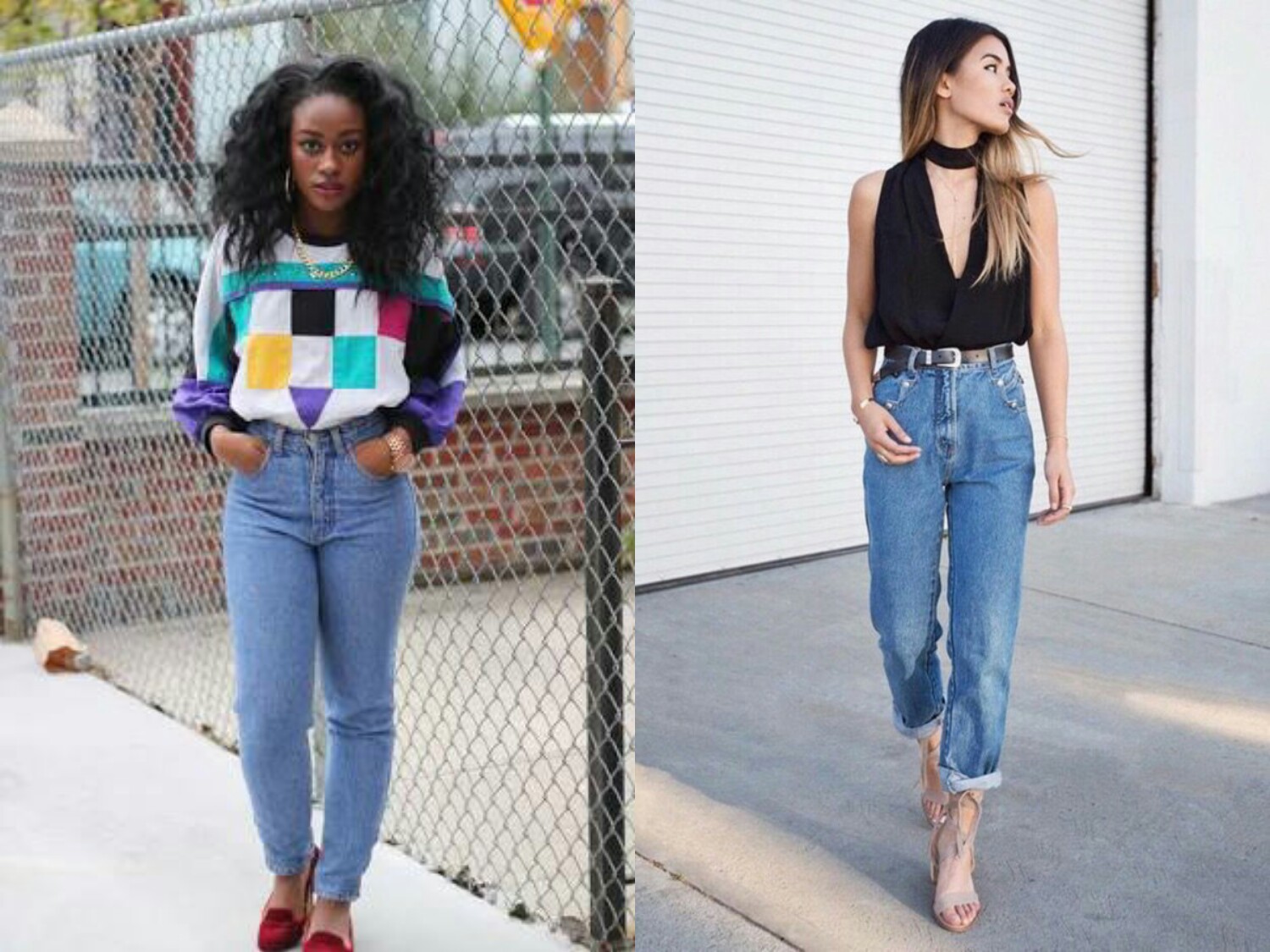 (Picture source: Google Images)
10. Fringes
The idea of "fringes" is definitely borrowed from the 80s fashion trends, but the difference between now and then is, the usage of fringes at that time was loud and over the top, now it is subtle. Today you see fringes mostly on women's accessories like handbags, shrugs or footwear rather than on the main outfit.
(Picture source: Google Images)
So now you know, 80s fashion trends are the actual source of most of the popular fashion trends today.
80s Fashion Trend was indeed a blessing!
Also View :- 7 80s Fashion Men must try for looking handsome