There are many cities in world where you go out with friends and family to chill and sometimes just to explore and then you come back to your own city with a lot of  memories, some are bad and some are good and then you are regular routine starts in your own city but many times there are cities which leave a great impression and impact on your life and might even influence you many times and Mumbai is one of the most influential city that drives more people towards it every. So today we have 9 Reasons why living in Mumbai is Awesome.
1) Local Train – Life line of all Mumbaikars
Local trains in mumbai is life line to mostly everyone living in the city of dream as it is the most easiest mode of transport to reach from one place to another. If you are travelling by auto then you need to go without much argument and ( Auto wala will first turn on the meter even before you enter a rickshaw). Yes it is very scary if you are travelling by locals for the very first time but then as and when time passes you will get used to the crowd you push you in and even out of train many times. Around 7.2 million people travel through local trains daily in mumbai.
2) Vadapav is our McdonaldsBurger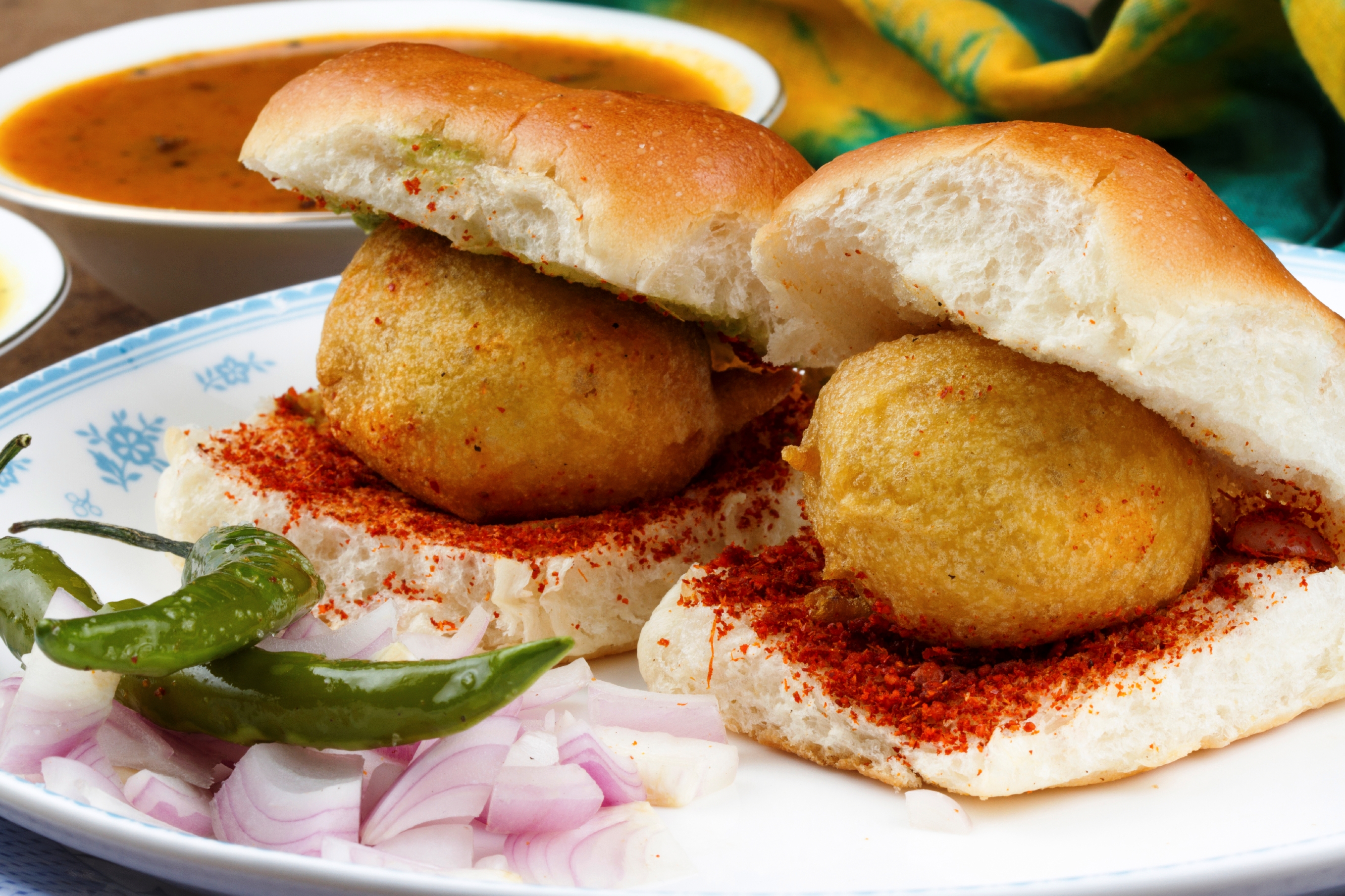 People in Mumbai love street food, you will find delicious pani puri to chat on every corner of the street and yes, the mouth watering spicy Vada Pav can any day beat a burger at Mc Donalds or KFC. If you are not yet done with all the food items then you need to try out pav bhaji and bhel puris at the local chaat shop. All the dhaabas and stalls are open till late night so you don't need to woory if you feel hungry even at 12 am.
3) Mumbai has amazing night life
We need not mention that Mumbai never sleeps and even if it is 12 am at night you will find yourself stuck in traffic. The best thing about Mumbai is you'll never have trouble finding a auto or taxi at night and the last local train will make sure that you reach home safely on time. From high class lounges to intimate bars and cultural performances. You will get a lot of options to chill and party, you will never feel left out and bored. Mumbai's night life is worth experiencing.
Also View :- 7 Reasons Why Pune Is Better Than Mumbai
4) Mumbaikar love celebrating all festival
Have you been to Mumbai during Ganesh Utsav ? You will feel a different level of excitement of  the local people in Mumbai. This 10 days festival is celebrated with Ganesh puja, Aarti, Dancing and at the end Ganesh Visarjan in which thousands of people participate. The most famous Ganesh mandal is the lalbaugcha raja. Every other festival like Navratri, Janmashtami Diwali and much more is celebrated with great enthusiasm.
5) That awesome feeling at  Nariman Point At Night !
A walk at the Marine Drive is something you will never forget and would like come here again and again. The cool breeze brushing your hair will make you fall in love with this place. You will find people at the place even at midnight, chilling with friends and having a cup of chai.
6) No city can beat Mumbai Street Shopping
What if we say you can get a beautiful dress for your birthday party at only R.s 300 ? yes will hundreds of different stall on the streets you get multiple options to pick your favourite dress, footwear, bags and what not. Fashion street, Colaba Causeway, Linking road, Hill Road are some of the places in Mumbai where you get chance to be at your stylish best without spending much.
7) Mumbai Rains ! Do I need to say more?
Marine drive looks magical and the weather becomes very cool and thus you get a small excuse to go out for a trip to nearby hills station on weekend at Lonavala or Khandala.
Also View :- 7 Reasons Why Pune Is Better Than Mumbai