Everyday millions of Indians visit Temples to get blessings from god for a better life and fulfil their wish. Some go to Temple, some go to Dargah, Christians go to Church and Shikhs go to Gurudwara but do you know there are Temple's in India where people visit to get their visa approved and travel abroad.
Yes you heard us right People visit and pray at Temples to get visa approved. Checkout the list of these temples below.
Their is this Sikh Gurdwara in Talhan village which is 150 years old Gurudwara in the northern Indian state of Punjab where lakhs of Shikh visit to pray for their visa approval so that they can travel abroad.
A lot of people believe that praying at Shaheed Baba Nihal Singh gurdwara and taking blessings their will boost their chances of going abroad and getting their visa approved.
A lot of devotees come to Gurudwara and offer toy aeroplanes as they believe that by doing this it will increase their chances of getting visa approved.
Chilkur Balaji Temple in Telangana is also popular amongst people to get blessings for getting visa approved. Here thousands of people pray to Visa God.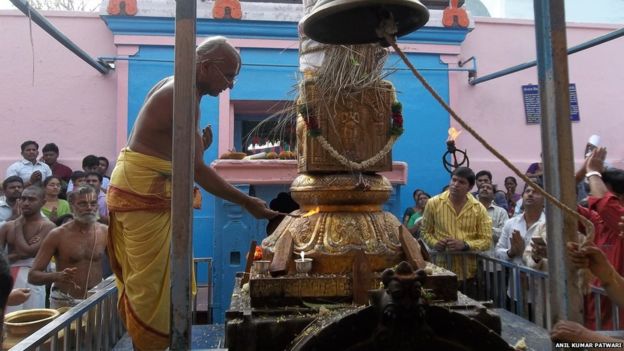 Their is a temple in hyderabad dedicated to Lord Balaji where a lot of Computer Professionals visit to get blessings so that they can get visa and go abroad for work. These temple became very popular after some computer professionals prayed here got there visa approved.
If reports are to be believed, around 70,000 to 1 lakh devotees visit this temple and the temple is open on Fridays, Saturdays and Sundays.
News Source :- BBC.COM
Images Via :- Robin Singh
Images Via :- Anil Kumar Patwari